About Us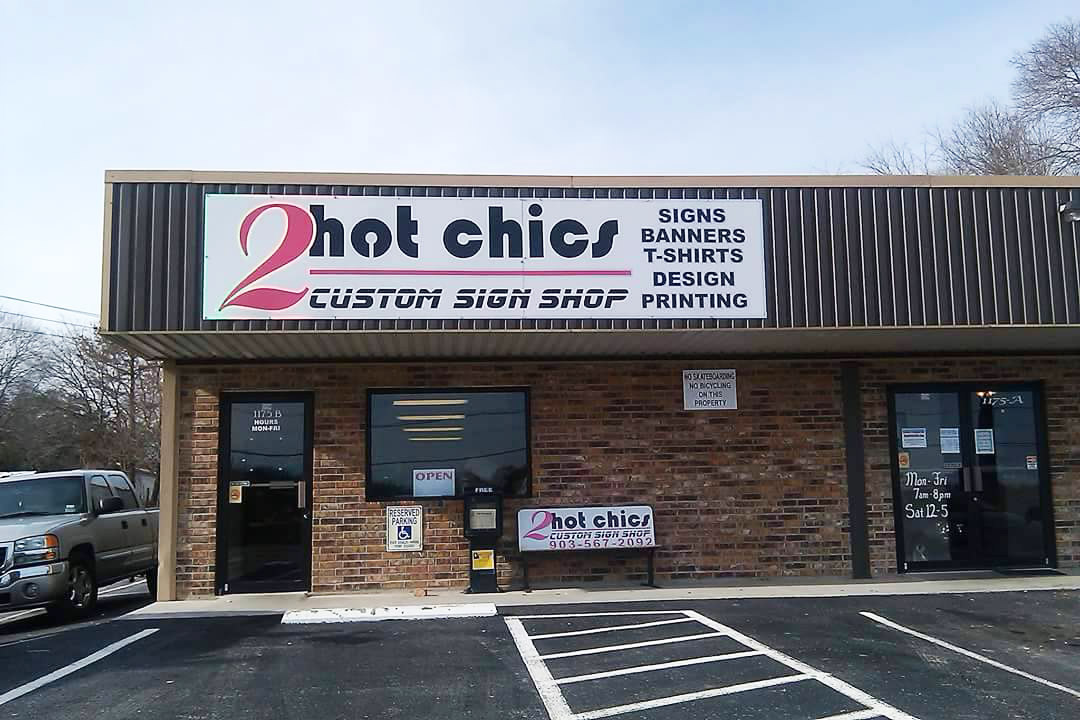 Owners Terrica Stowell & Christin Miller take personal pride in helping their customer's signage to stand out.
Offering competitive pricing and going the extra mile to help their customers get noticed makes 2 Hot Chics your best option when deciding on a sign company to bring attention to your company.
They specialize in vehicle wraps and custom graphics and also offer advertising specialties for trade shows and conventions.
Call them or contact them with a question, if they don't have an answer, they know who will.
Their pride comes from helping their customers succeed and look foward to being YOUR full service advertising center.
In addition to vehicle wraps and custom graphics, 2 Hot Chics also create real estate signs, banners, metal signs, lighted signs, full color digital graphics (720 x 720 dpi), vehicle magnetics, sport decals, t-shirts, and everything else!
Local delivery and on-site applications available!
Brochures, fliers, business cards and advertising specialties.
2 Hot Chics offers a wide variety of choices to help you promote your business. Whether it be vinyl lettering or full color digital graphics, stop by today and let them help you decide what's best for you!